Book Creation
So after nearly a year of writing, I decided to 'gift' myself a hand-bound book by amazing
Marenne Hoeksema, bookbinder extraordinaire!
This beautiful treasure will remain very special as it's the original concept for the story, prior to the main editing.
Below are the pictures of 'A carpet of purple flowers' that Marenne has graciously created.
Marenne is more than happy to accept custom orders. Please vist the links below:
Written by Marenne
This book was an order by Tracey-Anne McCartney . She wrote a wonderful, supernatural story called "A Carpet of Purple Flowers" and wanted to give a special gift version to herself. Our collaboration went smoothly. We emailed a few times, and then came out on the sketch you see the second picture.
The book is bound in the German binding method.
It has nebula end papers.
I made ​​a circular hole in the front cover where I have placed a strong, embroidered seven-pointed (Faery/Elven) star.
I have also attached with several flowers - each has seven petals on the front of the book. A lot of flowers!
The letters are added in silver foil heat.
At the back of the book is a foldout page with an alphabet as discussed in the book.
The A5 sized book has 480 pages - all printed on recycled paper bio-top cream.
Words from the author
The mental imagery of 'A carpet of purple flowers' inspired me in such a magical way, that I felt compelled to write my first novel. Once I started to place pen to paper, the story began to grow into a much greater tale. Maybe, every creative whimsy that I have ever envisaged and not acted on, has waited until now to be brought to life.
My mind raced as folklore came entwined with love, fate entwined with choice, science entwined with spiritual teachings - all guiding me to write a romance that revolves around a karmic cycle. Let me share with you a secret place in which only a parted veil exposes. To an ethereal plane in which otherworldly, angelic type beings, tend to a well of souls. In the book, I take the reader on a brief, visual journey to the home of these elementals called, 'The Sindria', their realm, 'Calageata'. It is here that the purple flower of Vororbla grows, emitting a thick mist ready to greet the essence of a soul.
What keeps us going when the world can feel so harsh?
Where do we draw our strength from in times of need?
What urges us to carry on when things become extremely overwhelming and too much to bear?
We all know the answer... it comes from within.
Somewhere, deep inside, a light refuses to fade.
This light (our inner strength) may become less bright for a time, but in its fading, it is re-energising, and will again, awaken from sleep. Once, our inner light screams out its very last ray of hope, the sleeping energy awakes, re-igniting the inner dimming ray. It is reminiscent of an illuminating birth of a far away star, and from apparent nothingness, wondrous brightness can evolve.
The Sindria teach… 'To be able to shine more brightly, ones light must first fade.'
In the book, I mention to 'keep your light bright' as we've all experienced at some point in our lives, a time when nothing makes sense, a time when life can feel like it's too much to bear, and I really wanted to send out an important message to my readers – that you are so much more than what you initially see, and to remember, a fading light secretly masks an eternity. Our light never truly diminishes, and we can always shine bright, again.
Tracey-anne
xoxo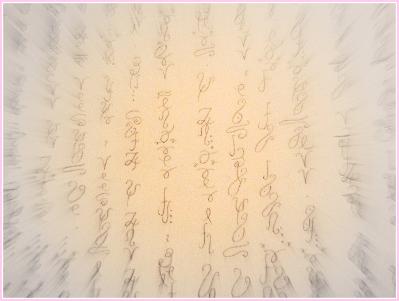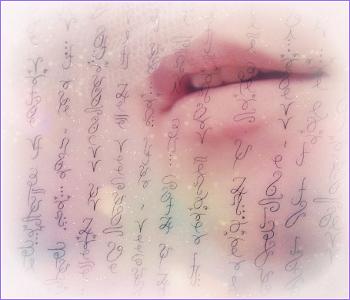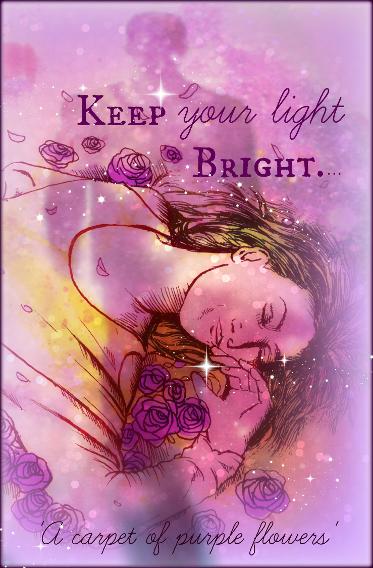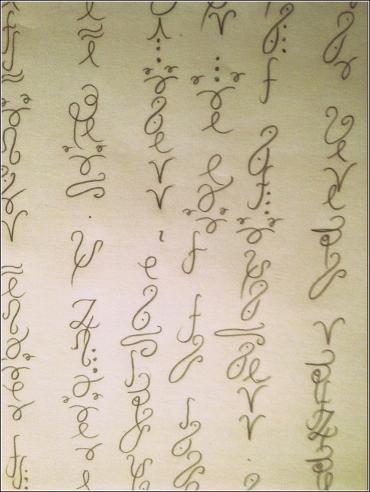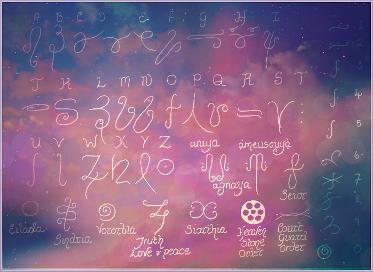 At the back of the book is a fold-out page with an alphabet. This contains the otherworldly language of 'Lifprasira'.
I have designed the 'Lifprasira' in a word font, an example is given at the bottom of this page.
Opposite is a translation of Lifprasiran symbols.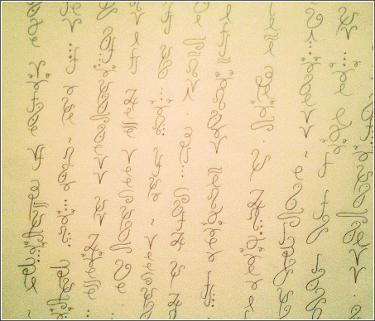 A letter written to Bea in Lifprasira.
(Translated in book)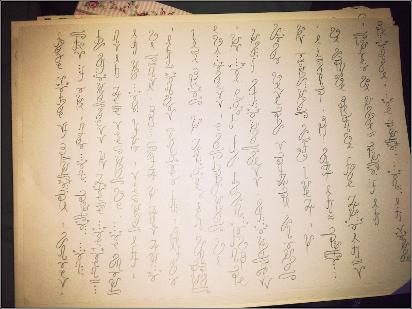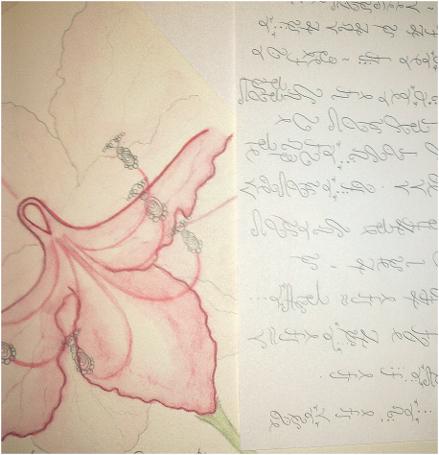 Book blurb typed using Lifprasira font in word